Many golfers take the condition of a course for granted. It requires a lot of consistent work to keep a golf course looking pristine — or even just presentable.
Maintenance teams work tirelessly to keep the course in top shape, performing tasks such as mowing greens, cutting holes, and repairing divots.
But, how much does golf course maintenance cost?
In this article, you'll learn about the critical golf course maintenance tasks, along with average costs for each depending on their frequency.
Golf Course Maintenance Cost
Typically, golf courses will spend around $800,000 every year on maintenance. This is predominantly labor costs, along with fertilizer, equipment, and fuel expenses. Often, private golf courses will incur higher maintenance costs than public courses, as they usually charge higher green fees, so require more attention to detail.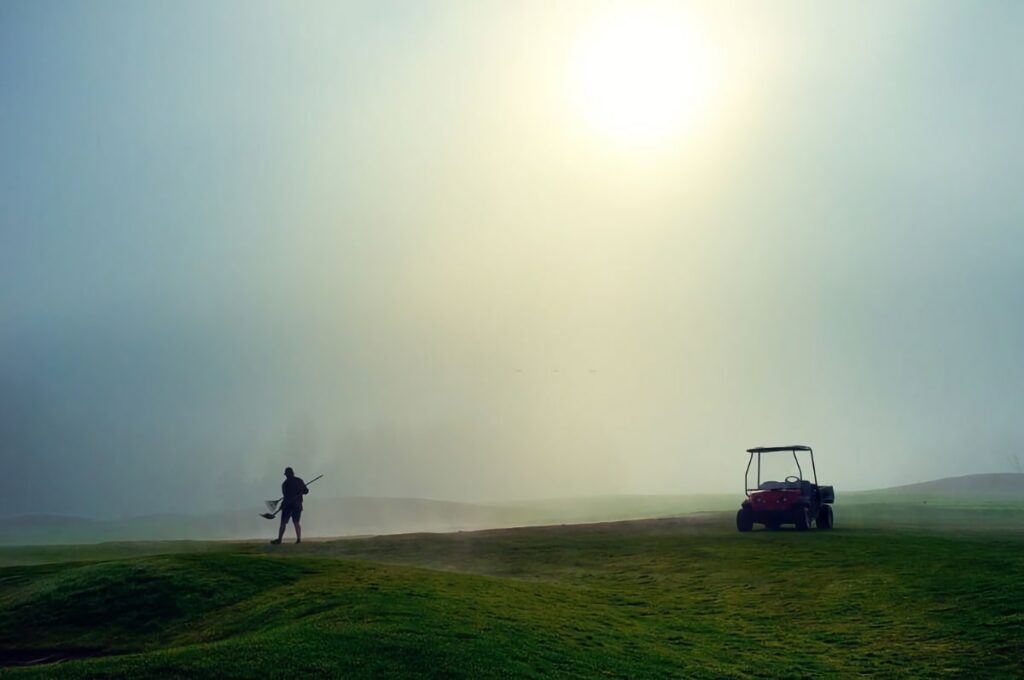 Golf courses are expensive to build. In fact, it will cost anywhere from $3,000,000 to $8,000,000 to build a standard 18-hole course in the United States.
However, the main expense to consider is the golf course maintenance cost.
The average cost of annual maintenance for 18-hole golf courses in the United States is $810,254 — according to research conducted by Golf.com.
Here are the three main expense categories:
Labor — 57%
Equipment — 12%
Fertilizers and pesticides — 9%
Let's take a look at each of these segments in more detail.
Labor Costs
On average, labor accounts for 57% of the annual golf course maintenance budget.
According to golf course superintendent Terry Buchen, a typical public course will have between 12 and 18 maintenance employees — including seasonal staff. Likewise, private courses will usually have between 18 and 25 to meet extra demand.
Employing a maintenance team doesn't come cheap! According to data from Glassdoor, the average golf course maintenance salary in the U.S. is $40,636 per year.
So, this puts annual labor expenses at approximately $460,000 every year — when you factor in part-time work during the intensive shoulder seasons.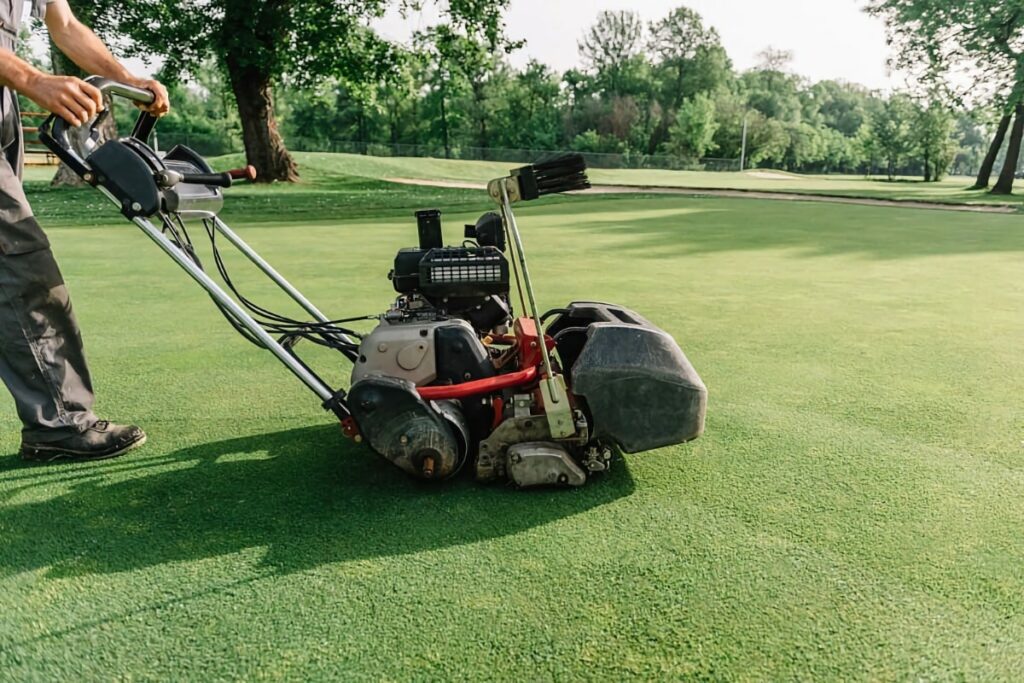 Equipment Costs
The next major cost is equipment — accounting for around 12% of the annual budget.
This figure includes the leasing of maintenance equipment, as well as the ongoing repair and running expenses incurred, such as fuel and lubricants.
Mowing will often consume a large portion of a maintenance team's day. Therefore, a reliable collection of mowing equipment is essential. Usually, clubs will use several types of mowers, each suited to a different part of the course.
The expansive fairways and rough areas are often cut with ride-on mowers, while the greens require special attention with the use of hand-operated mowers.
However, mowers aren't the only machines used on the golf course. Most golf clubs have a diverse collection of specialized equipment to keep the course in top shape. This includes turf cultivation equipment — such as those used for aerating the green — as well as top-dressing, fertilization, and pest-management equipment.
In total, equipment costs about $97,000 every year for the average golf course.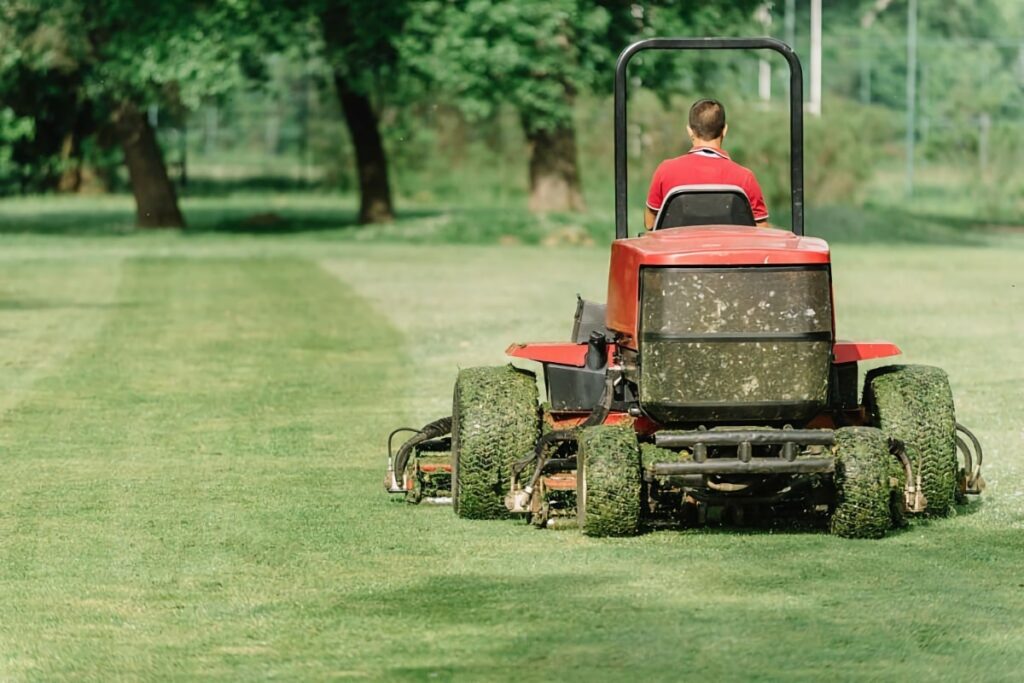 Fertilizer and Pesticide Costs
The third significant expense is fertilizer and pesticides, at around 9% of the budget.
Golf course fertilizers are a necessary ingredient for many clubs, especially those looking to maintain a pristine course in a location with challenging climates.
Essentially, fertilizers are used as a supplement to keep the turf healthy when the soil alone isn't meeting its needs, encouraging growth and providing valuable nutrients.
For this reason, many golf courses will fertilize the greens every 2 weeks, with the fairways and tee boxes being fertilized twice annually.
Furthermore, pesticides are also used to ensure the turf remains in prime condition. In particular, maintenance teams will use fungicides to combat the unwanted growth of fungi, which can occur naturally in many environments.
Together, fertilizers and pesticides will cost approximately $73,000 annually for the average 18-hole golf course in the United States.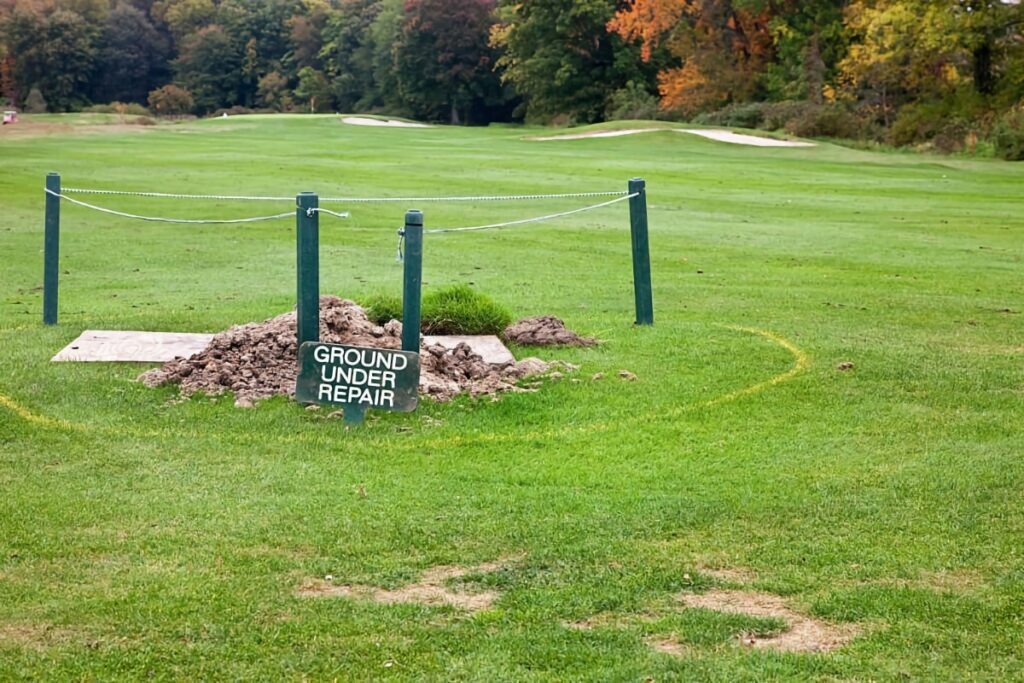 Golf Course Maintenance Tasks
Given that labor expenses account for more than half of golf course maintenance costs, what sort of tasks are golf course maintenance teams expected to do?
The USGA outlines these fundamental maintenance tasks during the golf season:
Putting greens are mowed almost daily
Greens are periodically rolled to improve smoothness
Bunkers are frequently raked to prepare for the day's play
Hole locations are changed to distribute traffic and add variety to play
Tee markers are moved often to avoid excessive wear
Tee boxes and fairways are mowed several times each week
The rough is mowed multiple times per week
Trash cans, ball washers, and other accessories are replenished
Of course, seasonality plays a big factor in the daily task list for a typical golf course maintenance employee — summer jobs vary from winter jobs.
While summer maintenance tasks are focused primarily on optimizing the on-course experience for paying members — keeping the course at its highest quality — winter tasks are focused more on long-term and disruptive projects.
For instance, winter tasks include turf aeration, tree maintenance, cart path repair, and any construction or drainage projects that would otherwise disrupt play in summer.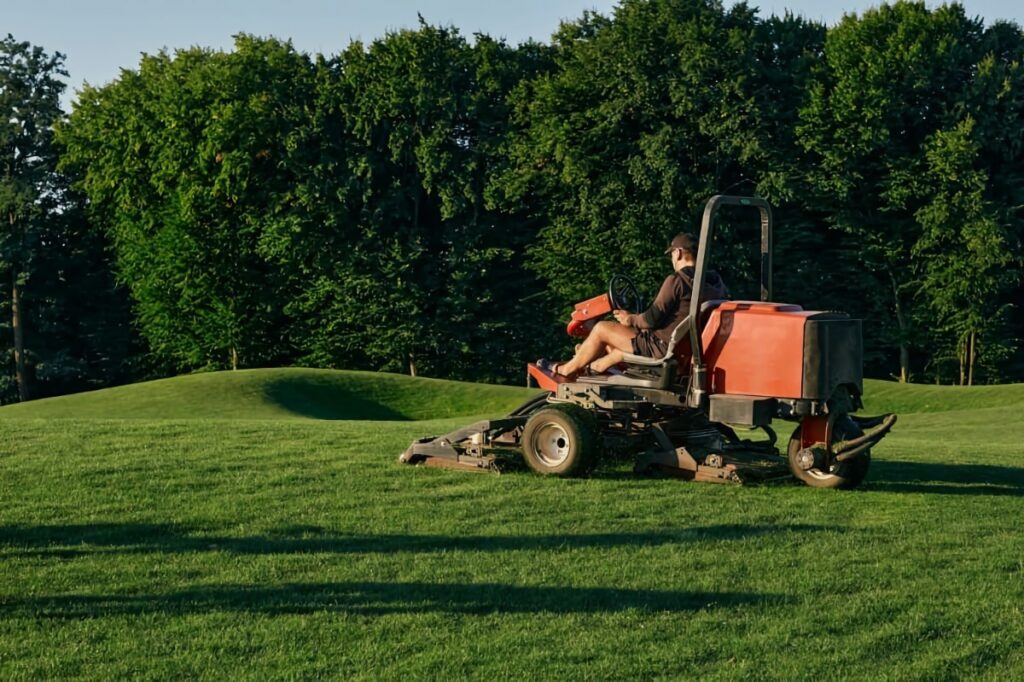 Conclusion
In summary, the average golf course maintenance cost in the United States is around $800,000 every year. This is largely comprised of the following expenses:
Labor — $460,000
Equipment — $97,000
Fertilizers and pesticides — $73,000
Maintenance costs are directly proportional to the quality of the golf course. Often, pristine courses will be able to charge higher green fees to offset the expense.
Ultimately, maintenance costs are a fundamental expense to consider when building and operating a golf course. Nevertheless, the reward of a pristine course is satisfying!