Want to gain as much distance as you can off the tee? You aren't alone!
It's important to know that not just the driver's clubhead that determines how far you hit the ball. Having a low spin driver shaft in place can make a huge difference to spin rates, and can help produce beautiful punchy ball flights.
In this article, I'll show you the benefits of a low spin driver shaft. Then, I'll help you decide whether or not you should consider one for your game.
So without hesitation, let's get into it!
What is a Low Spin Driver Shaft?
A low spin driver shaft helps reduce the amount of spin imparted on the golf ball at impact. With a low spin driver shaft, the ball will typically launch lower, resulting in more roll and potentially more distance. However, they're generally better suited to golfers with faster swing speeds.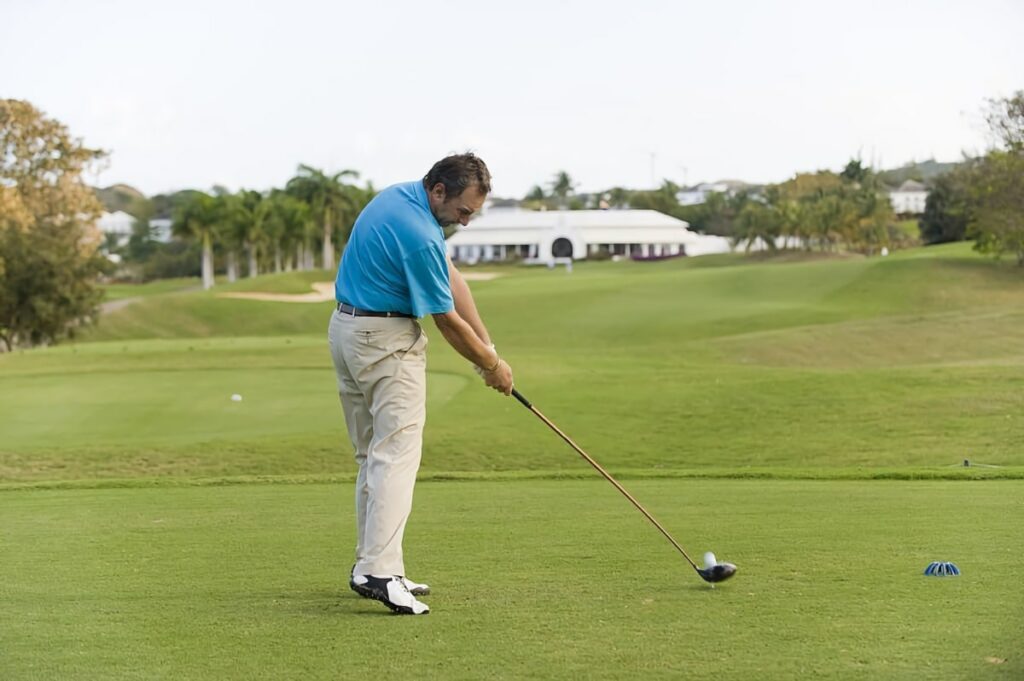 Regular vs Low Spin Driver Shaft
When it comes to the driver, spin rates can be a double-edged sword.
On the one hand, spin can be handy for getting the ball up in the air. This is particularly true for those with slow swing speeds, who need higher launch properties.
But for those with faster swing speeds, spin can be detrimental. Essentially, too much spin can cause the ball to balloon up in the air, cutting all your distance potential.
In short, high spin results in those high-flight, ballooning shots that appear to stay in the air forever. By reducing spin, you can hit punchier shots that travel further.
Let's compare regular vs low spin driver shafts, so you can understand the differences.
Regular Spin Driver Shafts
In short, regular spin driver shafts offer three fundamental properties:
Higher ball flights
Slightly more forgiveness
More distance for slower swings
Let's cover each in some detail.
1. Higher Ball Flight
Essentially, a regular spin driver makes it easy for players to get the ball aerial.
If you tend to hit the ball very low off the tee, it's likely to be costing you significant distance. In this scenario, a regular spin driver shaft can be a great solution.
2. Slightly More Forgiveness
Higher spin driver shafts promote higher ball flights. Generally, this makes it a little more forgiving for the golfer that struggles with consistency off the tee.
If you're not all that accurate with your driver in regards to face impact position, a higher spin driver shaft can help get the ball on a slightly straighter path.
3. More Distance for Slower Swings
Often, golfers with slower swing speeds have trouble keeping the ball airborne. This makes it very difficult to benefit from any real distance before it hits the ground.
In this case, opting for a shaft with higher spin properties can increase the launch angle of the driver. Subsequently, the ball will stay in the air for longer, and travel further.
Low Spin Driver Shafts
There are several benefits to switching to low spin driver shafts, provided you have plenty of swing speed to keep the ball airborne for a reasonable amount of time.
Low-launching tee shots
Potentially increased distance
More control for better players
Let's cover each of these benefits.
1. Low-Launching Tee Shots
For those with faster swing speeds, lower spin driver shafts help to lower the trajectory and keep the ball flight under control — with less impact from the wind.
Have you ever had trouble with the golf ball ballooning and felt you were missing that optimal peak height? A low spin shaft is a good solution to counter this.
2. Potentially Increased Distance
Essentially, a low spin driver shaft adds distance for faster swing-speed players. The peak height and angle of descent will reduce a little, increasing carry distance.
This is exactly why I play with a low spin driver shaft. I need all the distance I can get, and going with a slightly lower spinning shaft in my driver helped me achieve that.
3. More Control for Better Players
Finally, it's worth noting that low spin driver shafts can be easier to control. Provided you have enough speed, it can be easier to hit soft draws or fades off the tee.
However, you shouldn't make the switch if you're a beginner golfer struggling with consistency and accuracy in these early stages of your development.
Best Low Spin Driver Shafts
If you think a low spin driver shaft could help your game improve, here are 3 common options that are known for their performance on the golf course.
Remember, you should also take into consideration your angle of attack, the driver head you play with, and the mechanics of your golf swing when coming to a decision.
Best Overall
PROS
+ Very low spin rates
+ Extremely stiff profile
+ Smooth feel
CONS
– No grip installed
The Project X Hzrdus Smoke Black Driver Shaft is one of the most popular low spin driver shafts on the market — and for good reason!
In short, the Hzrdus Smoke Black shaft is extra-stiff and has very low spin rates and a low launch angle. This results in super low, piercing bullets off the tee!
This is a stock shaft option for many companies, including TaylorMade and Cobra.
Best Premium
PROS
+ Low spin & low launch
+ Soft feel characteristics
+ Tour Velvet 360 grip fitted
CONS
– Relatively expensive
The Accra Tour Z 85 RT Driver Shaft is an option that is likely to appeal to a player who is having a hard time feeling the tip section of the shaft with their current setup.
Accra driver shafts are universal since they're shipped with various adapters to fit all modern driver heads. And they come pre-installed with a Tour Velvet 360 grip.
Best Value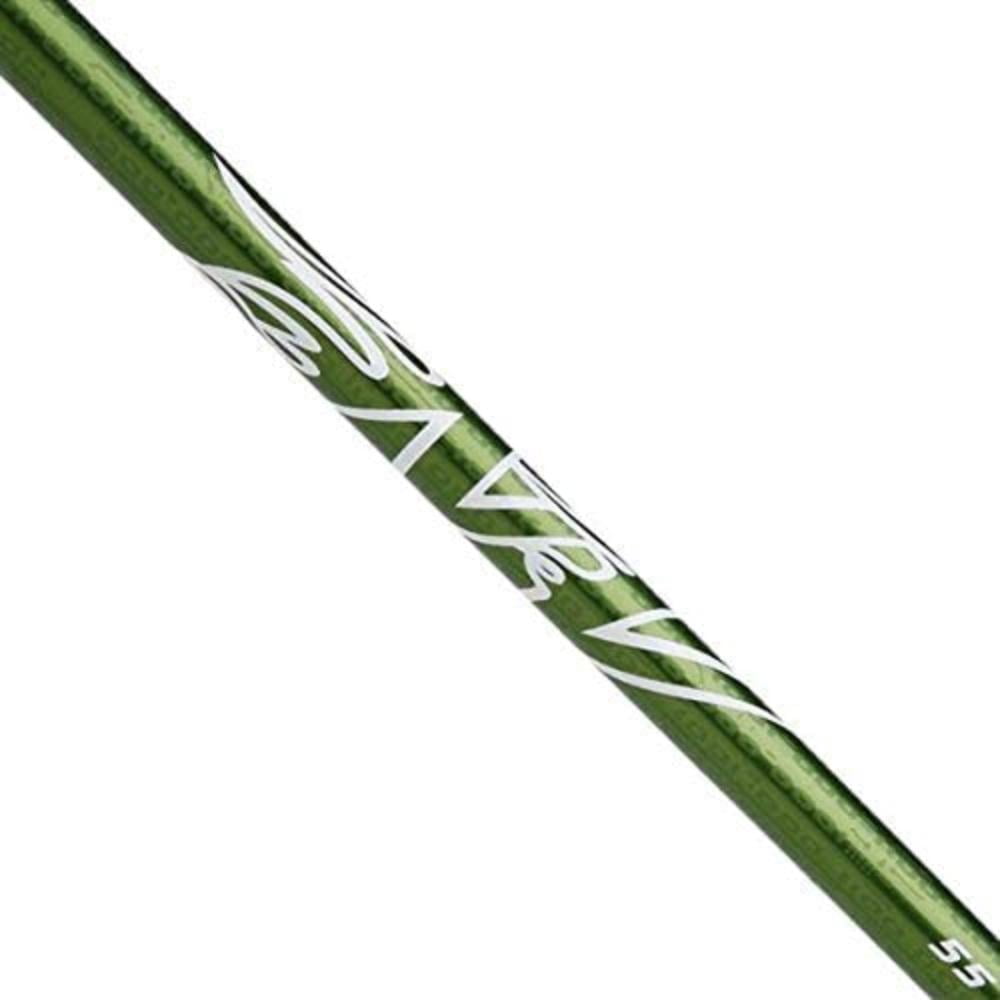 PROS
+ Low launch & low spin
+ Uniform feel & performance
+ Enhanced responsiveness
CONS
– No grip installed
The Aldila NXT GEN NV .335 Driver Shaft is one of my favorite shaft options. Personally, I love the combination of low spin and feel that you get when this is installed.
Simply put, the Aldila NXT NV produces a low launch without sacrificing consistency. I like this shaft for golfers with moderate swing speeds who want to lower their spin.
Is a Low Spin Driver Shaft Right For You?
If you have a higher swing speed and want to be able to control ball flight and spin rate off the tee, a low spin driver shaft is a very good option.
Take a look at your swing mechanics, make sure you're a player that can hit a high-launching driver, and then match the golf club technology that fits you best.
If you're a beginner golfer or have a relatively slow swing speed, I would stay away from a low spin driver shaft. Your priority should be getting the ball airborne.
Ultimately, if you have questions or concerns over your choice of driver shaft, head in for a professional driver fitting to find out precisely what will suit your game best.