Titleist was founded back in the 1930s. At the time, founder Phil Young set out to develop the highest quality and best-performing golf ball on the market.
Today, the Titleist brand is known for its attention to detail throughout every facet of the golf equipment market. Its irons and drivers are used by millions of golfers around the world, along with a quality roster of tour professionals.
In this article, you'll find a comprehensive list of Titleist drivers by year.
To make it easy to digest, I've grouped releases into decades. If you're interested in a particular era, use the contents below to jump to that section!
Titleist Drivers: 2020-Present
At the start of the decade, Titleist introduced the TSi2 and TSi3 drivers.
The TSi2 was designed for golfers seeking increased distance and forgiveness, featuring an aerodynamic design that maximized clubhead speed.
Conversely, the TSi3 was aimed at skilled players. It offered advanced "speed-tuned performance" and adjustability for optimized launch conditions.
In 2021, Titleist launched the TSi1 and TSi4 drivers — completing the TSi family.
The TSi1 was best known for its lightweight club head construction, helping golfers with moderate swing speeds achieve maximum distance.
Finally, the TSi4 was all about low-spin performance. It featured a compact pear-shaped head for players who wanted to reduce spin and increase distance.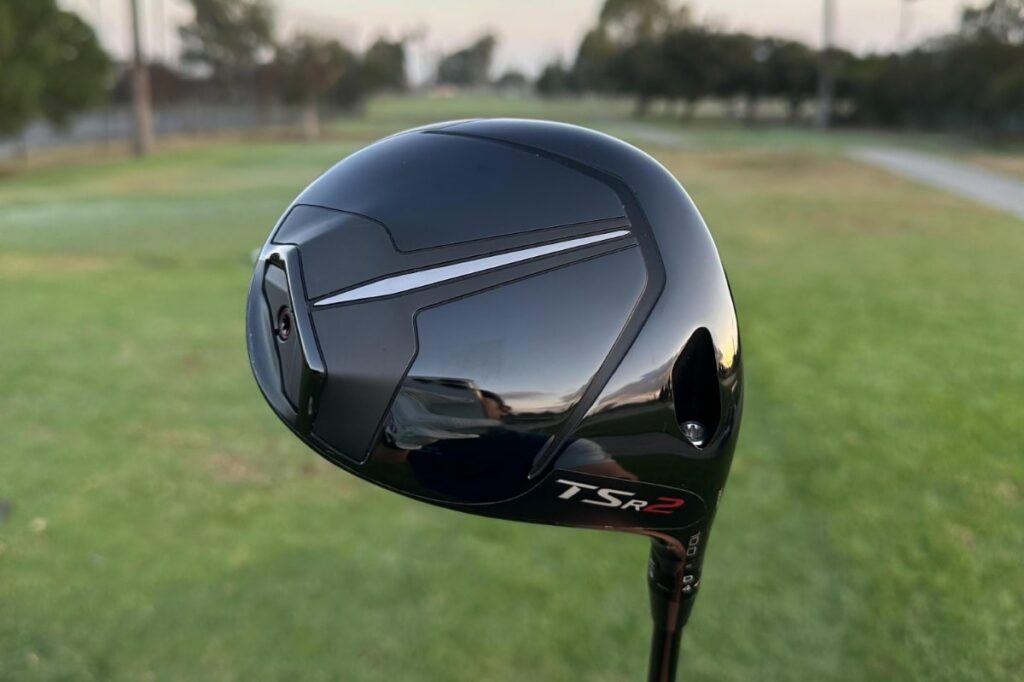 Fast forward to 2022, Titleist unveiled the TSR series of drivers. Once again, this included four different models: the TSR1, TSR2, TSR3, and TSR4.
The TSR3 is best known for its speed-tuned performance, which offers increased distance and accuracy off the tee. The TSR4, with its compact design and low-spin performance, suited more advanced golfers who shape the ball.
However, the Titleist TSR2 is the most versatile club in the lineup. Designed with high MOI and forgiveness, it's perfect for golfers who seek consistency.
Latest Release
PROS
+ Beautiful, minimalist looks
+ Low spin, impressive distance
+ Highly adjustable
CONS
– Not the most forgiving driver
The TSR range oozes class. With a sleek and modern appearance, the 460cc club head packs a mighty punch — expect plenty of distance with this one!
Titleist Drivers: 2010-2019
Titleist kicked off the 2010s with the introduction of the 910D2 and 910D3.
The 910 series was recognized for its innovative dual-angle hosel, a breakthrough in fitting technology which offered independent loft and lie adjustment.
In 2012, Titleist unveiled the 913D2 and 913D3 drivers. These featured improved speed and forgiveness, with a lower and deeper CG to maximize distance.
2014 saw the launch of the 915D2 and 915D3. These drivers were known for their Active Recoil Channel technology, which delivered lower spin and higher speed.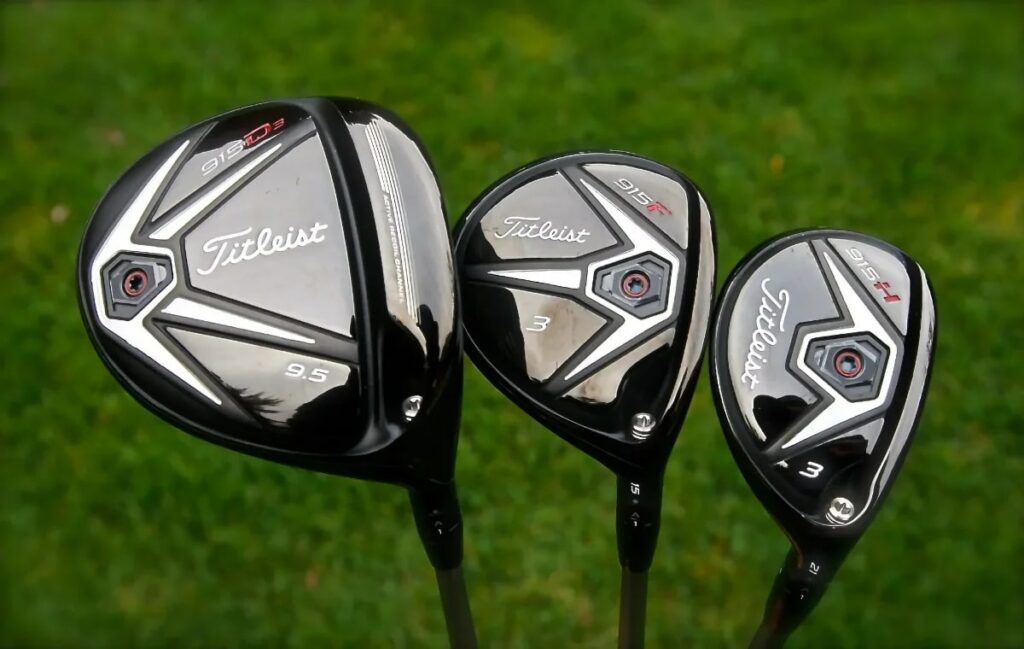 In 2015, Titleist developed the 915D4 driver. Designed for golfers seeking low spin performance with forgiveness, it featured a forward-positioned Active Recoil Channel and a reduced SureFit Tour weight.
One year later, Titleist launched the 917D2, 917D3, and C16 drivers.
The 917 series was recognized for its SureFit CG technology, allowing golfers to adjust the center of gravity for optimal spin and launch conditions.
The C16, a limited-edition driver, was a premium offering built with high-end materials and advanced technologies for more distance and forgiveness.
In 2018, Titleist launched the TS series, including the TS1, TS2, TS3, and TS4.
The TS series — meaning Titleist Speed — was celebrated for its speed-focused design, with each model catering to different golfer needs and playing styles.
Titleist Drivers: 2000-2009
The new millennium started with the introduction of the Titleist 975J in 2001.
In short, this driver was recognized for its pear-shaped profile and deep face design, which enhanced trajectory control and shot-shaping ability.
In 2002, Titleist unveiled the 975LFE and 975JVS drivers. These were designed with a larger sweet spot, providing a forgiving experience for off-center hits.
2003 saw the launch of the Pro Titanium 983K and 983E. These drivers had a high MOI, which improved stability and reduced twisting on mis-hits.
Notably, the 983K was recognized for its larger head size which promoted a sense of confidence at address. On the other hand, the 983E was smaller and designed for skilled players seeking a lower trajectory and enhanced workability.
In 2005, Titleist introduced the Pro Titanium 905T, 905R, and 905S.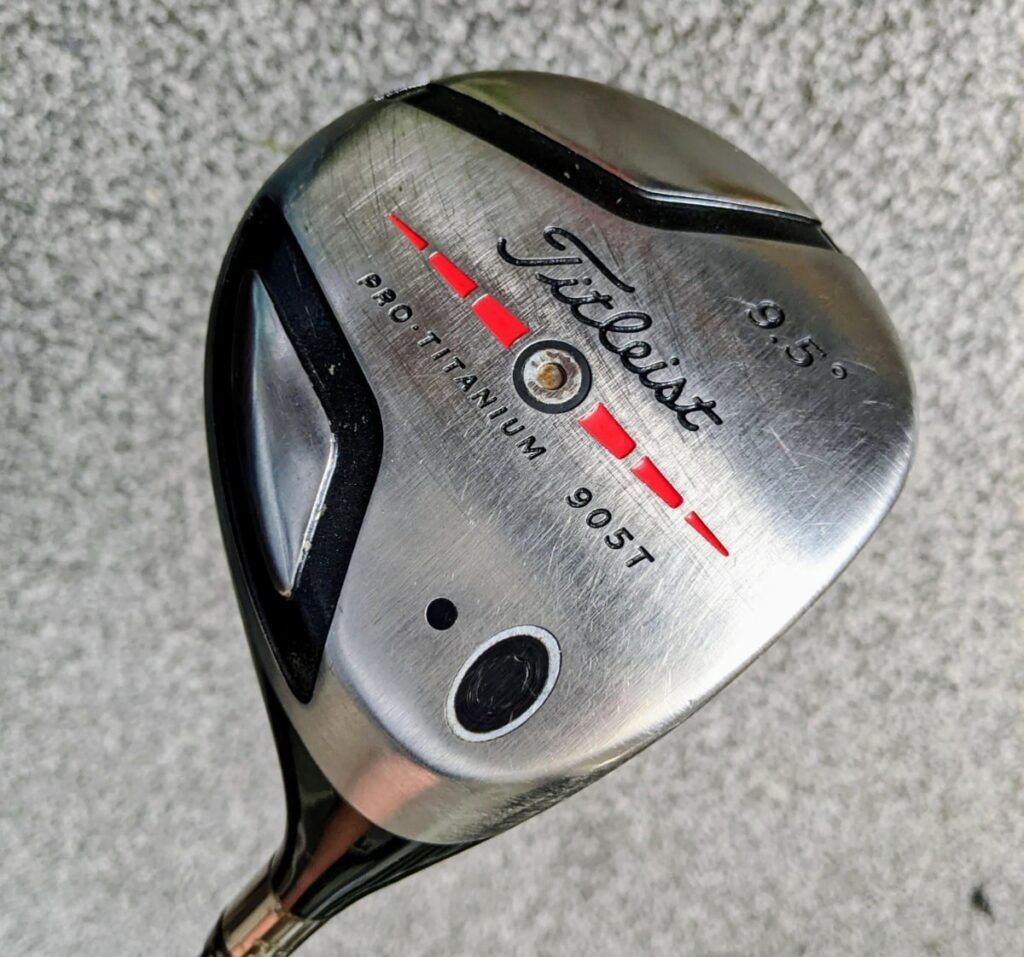 These drivers stood out for their multi-material construction, which optimized weight distribution for a higher launch and lower spin.
In 2007, Titleist launched the 907D1 and 907D2. These drivers had an innovative multi-material construction for enhanced feel and acoustics.
Closing the decade in 2009, Titleist introduced the 909 series, including the 909D2, 909D3, and 909D COMP drivers.
These drivers proved popular for their modern shape and improved performance, with each model catering to a variety of golfer needs and playing styles.
Titleist Drivers: 1980-1999
The early 1980s saw the launch of the Original 1984 Metal Woods. These drivers were a game-changer, marking Titleist's foray into the world of metal woods.
Moving into the 1990s, Titleist continued to innovate with the introduction of the DTR Midsize Metals in 1994. These drivers brought a perfect balance between control and distance, appealing to a wide range of golfers.
In 1995, Titleist launched the DCI Starship driver. With a unique club head design and advanced technology, it offered golfers a high-launching, forgiving option that could help improve their performance off the tee.
1996 brought the Titleist Knowright driver to the forefront. Once again featuring an innovative design, it focused on higher launch and increased distance.
In 1998, Titleist introduced the Titanium 975D driver. With a lightweight titanium body, it served as a nimble yet powerful option with plenty of distance.
Check it out in action below!
That same year, Titleist launched the Howitzer driver.
While the 975D was targeted toward better golfers, the Howitzer was known for its large clubhead. This provided increased forgiveness and distance on mis-hits.