A 3 wood can be a difficult club to master, which is precisely why I don't carry one currently. I keep looking at the 3 wood and thinking I'll add it to the bag, but the ball flight and trajectory never seem to match what I want.
That is until I discovered the 3HL wood and everything it offers.
If you're like me and don't love the low (and somewhat unpredictable) trajectory of a traditional 3 wood, take a look at what a 3HL wood can offer in this article.
What Is a 3HL Wood?
A 3HL wood is a 3 wood with a high launch (HL). Most 3HL woods are in the 17 or 18-degree range, a few degrees higher than a standard 15 or 14-degree 3 wood. Also, 3HL woods typically have a more forgiving sole and a deeper center of gravity.
Golf manufacturers came to realize that players needed something to bridge the gap between the driver and the 5 wood (or 3 hybrid).
However, a traditional 3 wood is notoriously difficult to hit off the deck.
As a result, the 3HL wood was introduced. It has that little bit of extra forgiveness and playability that is needed, without sacrificing too much distance.
3HL Wood vs 3 Wood: What's the Difference?
To understand if a 3HL wood is the right club for your game, it's important to look at the differences between a 3 wood and a 3HL wood. I'll admit the differences are minimal, but they are enough to be aware of before purchasing the club.
Loft
A standard 3 wood has a loft of about 15 degrees.
On the other hand, a 3HL wood typically has 16 or 17 degrees of loft. Some golf brands will call the 3HL a 4 wood because it sits between the 3 and 5 wood.
When loft changes like this, the ability to get a higher lofted shot with a bit more built-in forgiveness is apparent and can be very useful on the course.
The main reason amateur golfers would switch from a 3 wood to a 3HL wood is for the extra 1 to 3 degrees of loft — resulting in a higher trajectory shot.
Club Length
Both 3 woods and 3HL woods have the same total club length. This length is typically in the 43.25-inch range, although it varies between manufacturers.
As you move towards the 18 or 19-degree 5 wood, you should expect to see about a ½ inch taken off the total length of the club.
Adjustability
Interestingly, many 3 woods are adjustable — yet most 3HL woods are not.
The 3HL wood is designed to be more forgiving and is set with the specifications that allow for higher launch and additional forgiveness. Therefore, adjustability is not a primary factor that golfers consider when choosing for a 3HL.
Of course, this raises the question of whether or not it makes sense to purchase an adjustable 15-degree 3 wood and then adjust it to an HL if you need it.
This is a great option depending on how much loft you are looking for.
However, some 3 woods that have adjustability only increase to 16.5 degrees of loft. So getting to a 17-degree HL loft would be impossible.
Ultimately, it really comes down to what other lofts you already have in your bag and where you plan to use the 3HL to fit within your existing gapping.
Clubhead Size
The clubhead size of both a 3 wood and a 3HL wood is around 175 cc for most club manufacturers. This club head size often remains the same between a 3 and a 3HL.
Distance
The 3 wood travels a bit further than the 3HL, simply because of the lower loft.
On average, 1 degree of loft equals about 2-4 yards. Therefore, distances with a standard 3 wood should exceed the 3HL wood by approximately 5-10 yards.
However, I like to remind golfers that if you are playing with a 3 wood that has a low loft in the 14-degree range, you may not maximize your distance simply because the club is too difficult for you to hit.
Switching to the 3HL wood could actually get you a few more yards — especially on fairway shots — as the extra forgiveness can help promote a cleaner strike.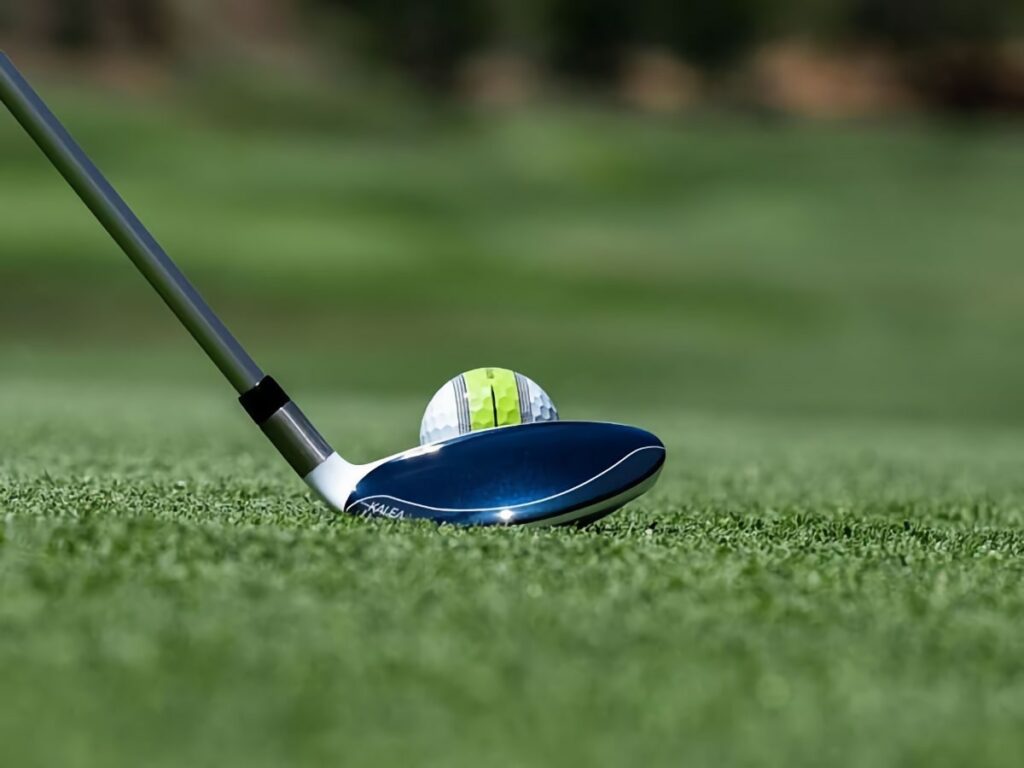 Is a 3HL Wood Right For Your Game?
Now that you better understand what a 3HL is and how it compares to a 3 wood, here are a few things to consider before adding one to the bag.
Skill Level
It's too broad of an assumption to say that the 3HL is built for higher handicap players.
However, typically speaking, golfers with a lower handicap tend to have less trouble finding a consistently good strike with lower-lofted golf clubs.
Nevertheless, plenty of great players carry a 3HL in their bag.
Loft Gapping
If your driver is 10.5 degrees and the next club in your bag is an 18-degree 5 wood, the 3HL won't make much sense. However, a 15-degree 3 wood could be a good fit.
Another player could have a 10.5-degree driver, and the next club in the bag is a hybrid with 22 degrees of loft. Adding a 3HL in the bag would split this gap better.
Club Fitting
A club fitting session could give you a better insight into whether or not the clubs you have in your bag are the right fit for your individual swing.
In addition, when you test golf clubs on a launch monitor, you can see spin rates, distance, and accuracy to narrow down which club is best for you.
Swing Speed
The higher the swing speed, the easier it is to hit a 3 wood from the fairway and get the trajectory you need. Slower swing-speed golfers will find more consistency in the 3HL.
Clubhead design from a TaylorMade Stealth to a Callaway Paradym to a Titleist TSR is considerably different, and this will also play into club selection.
Feel and Confidence
As I mentioned, I've never been overly confident in my abilities with a 3 wood in my hand, but my 5 wood I love. When I tested a 3HL wood, I found that the extra 1.5-2.5 degrees of loft made all the difference for me.
As golfers, we have to remember that adding this extra loft may impact the top-down look considerably. If you want a more confidence-inducing look, extra loft in the clubhead can do just that.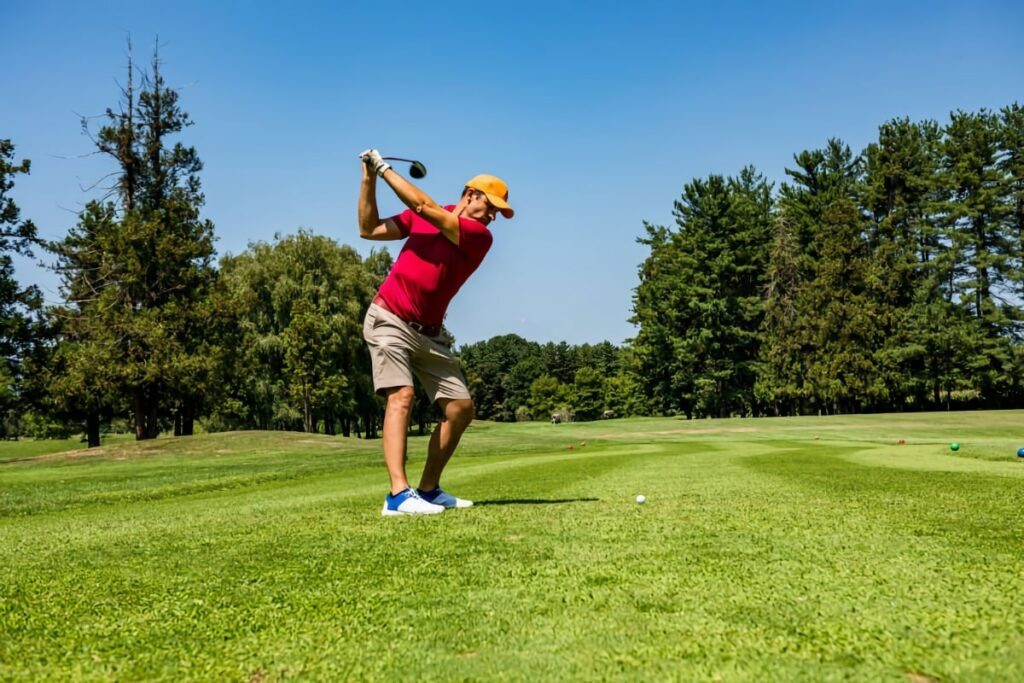 Final Thoughts
To summarize — a 3HL wood can be an excellent addition to your bag if you're after a little extra loft than a standard 3 wood offers, without sacrificing much distance.
In order to help you decide, I've broken it down into simple pros and cons:
Pros of a 3HL Wood
Increased forgiveness
Can replace a more difficult to hit 3 wood
Higher launch trajectory
Improved accuracy
Cons of a 3HL Wood
Slightly reduced distance capability
Can be too close to the loft of a 5 wood