Counterbalanced driver shafts are favored by golfers seeking to lower the club's mass en route to accelerating clubhead speed.
In this post, I'll explain what counterbalanced driver shafts are, along with their features and benefits. I'll also share my top 3 picks to consider.
Plus, you'll learn which tour pros use counterbalanced driver shafts — and why!
Without hesitation, let's dive right in.
What Are Counterbalanced Driver Shafts?
Counterbalanced driver shafts contain extra weight at the butt of the shaft, which is near the grip. This lowers the swing weight, increasing club speed and allowing for extra mass to be added to the head for increased forgiveness.
Rory McIlroy is one of the longest hitters in the game. He's experimented with counterbalanced driver shafts on several occasions during his career.
Essentially, having more weight in the handle of the driver allowed him to "eliminate his right miss while picking up an extra 5 miles per hour ball speed."
If it works for Rory, then it's worth any golfer's attention!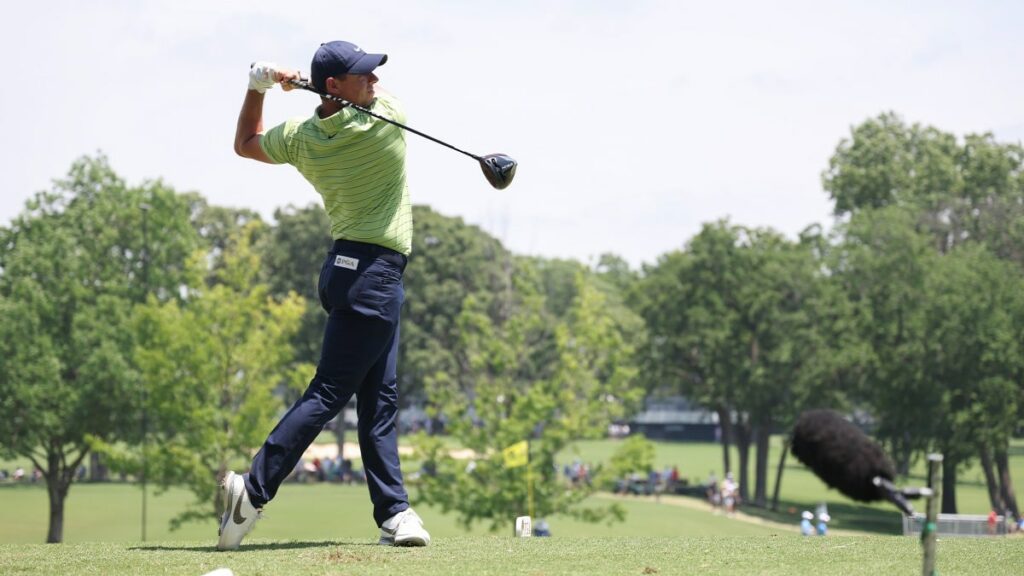 Benefits of Counterbalanced Driver Shafts
Counterbalanced driver shafts allow you to increase clubhead mass, lengthen the club, reduce swing weight and accelerate club speed.
Let's cover each benefit in some more detail. Read on!
Reduced Swing Weight
The main benefit of counterbalanced driver shafts is the reduced swing weight.
"Counterbalancing is when weight is added away from the clubhead (usually underneath the grip) to change the swing weight of a given club, make it feel lighter, or in some cases, feel more balanced."

Ryan Noll for Golf Magazine
Essentially, this lightens the club and enables players with moderate-to-fast swing speeds to unleash the club at the top of the swing for maximum speed at impact.
Simply put, it allows you to swing faster.
This is why professionals like Tiger Woods, Rory McIlroy, and Justin Thomas have all employed counterbalanced shafts at stages in their careers.
It's easy to illustrate my point by comparing my driver speed, ball speed, and distance to someone like Cameron Champ. He generates an average of 126.46 mph driver clubhead speed and averages 316.1 yards off the tee.
Conversely, I swing my driver at approximately 85 mph and produce an average distance of 273 yards. Based on those metrics, it's easy to see why you'd want a lighter swing weight.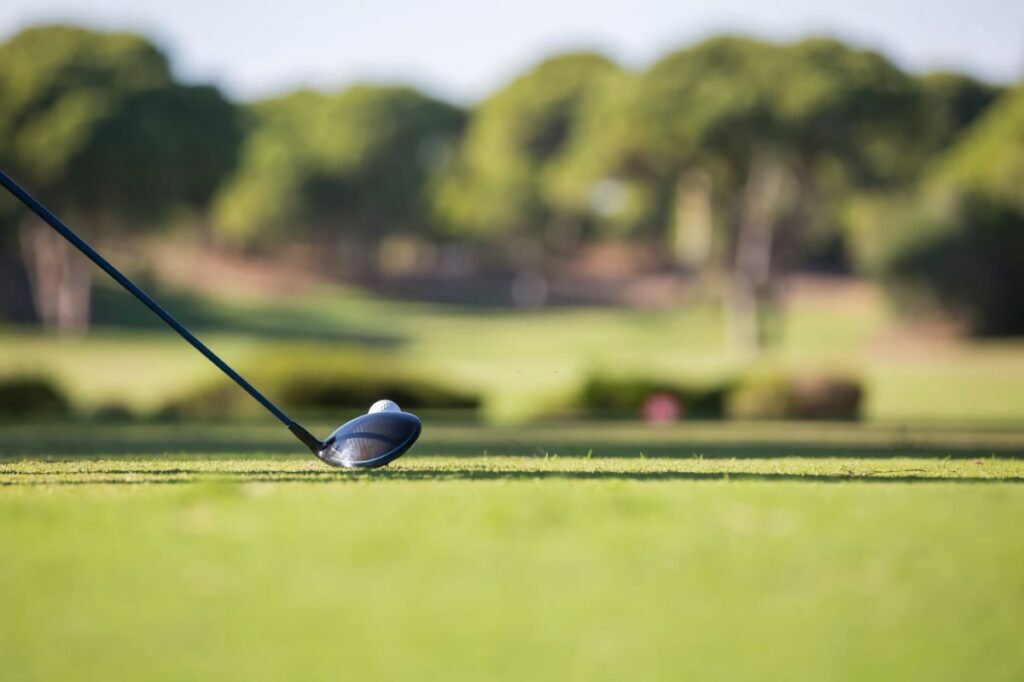 Increase Clubhead Mass
Another benefit of counterbalanced driver shafts is that it enables club fitters to add mass to the club head. This raises the MOI and increases forgiveness.
When the weight in a driver shaft is redistributed toward the grip end, the clubhead feels lighter. This raises the opportunity to add extra weight to the clubhead.
Additional weight raises the MOI (moment of inertia) profile of the driver, helping it resist twisting and remain square when it strikes the ball. A square clubface promotes straighter flight for improved accuracy off the tee.
Similarly, it allows you to reposition the center of gravity (CG) low and deep.
Typically, slower swing-speed golfers prefer a low and back CG for a higher launch, while faster swingers prefer the reduced spin of a high and forward CG.
Increased club head mass is an ideal approach to expanding the sweet spot of the driver. This elevates forgiveness by restricting spin and preventing ball speed drop-off, resulting in a consistent launch and carry distance.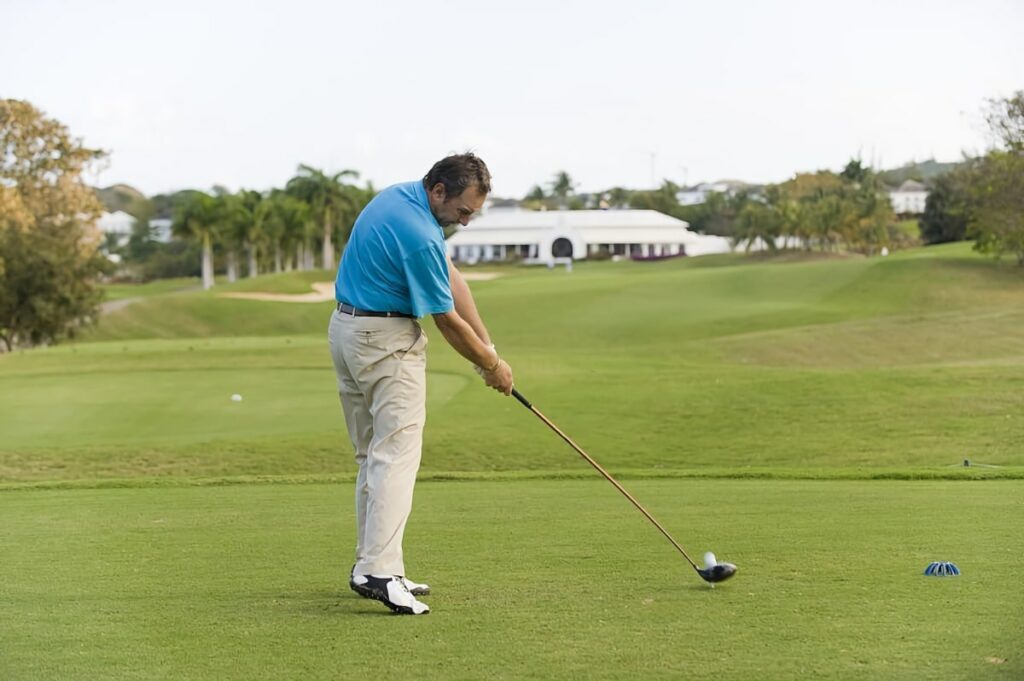 Lengthen Club
Another benefit of counterbalanced shafts is that shaft length can be increased without the need to increase the swing weight of the driver.
Golf shaft experts True Temper explain that a counterbalanced shaft gives club fitters the luxury of increasing the length — without upping the swing weight.
Traditionally, ½ an inch of extra length added 3 swing weight points onto the club. This was counterproductive for golfers looking for explosive clubhead speed.
The longer shaft increased speed, but the heavier club proved more challenging to accelerate on the downswing. A counterbalanced golf shaft changes that dynamic, as you enjoy the faster clubhead speed without tampering with the swing weight.
For context, a standard driver shaft is just over 45 inches long, approximately 2 inches longer than a fairway wood. When we look at the PGA Tour radar averages, we see that pros swing a driver faster than any other club in the bag.
The longer shaft increases your range of motion on the backswing. This gives you more ground to cover on the downswing, increasing the time you have to build up power and speed for an explosive tee shot.
Read More: Can You Put a Driver Shaft in a 3 Wood?
Best Counterbalanced Driver Shafts
If you're looking to upgrade to a counterbalanced driver shaft, you need to decide whether you're after high launch, low launch, or somewhere in between.
Below, I've presented my top pick for each launch category:
Let's dive into each option in some more detail.
Best for High Launch
PROS
+ Smooth feel
+ Durable materials
+ Launches high
+ Optimizes energy transfer at impact
CONS
– Premium price point
– Can be challenging to control at impact
In my experience, the Accra TZ6 Tour CB generates high launching, low spinning drives for a powerful launch, and extended carry distance.
I enjoyed the added spring of the active tip section into contact. This improved the consistency of my strike for faster ball speed and low spin.
I also appreciated the employment of high-modulus composite materials. They're durable and smooth the feel of each strike for an improved tee box experience.
Best for Low Launch
PROS
+ Improved clubface control
+ Durable build quality
+ Launches low
+ Boosts energy transfer for more speed
CONS
– Expensive
– Low launch is better for higher swing speeds
The Mitsubishi Tensei CK Pro is packed with counterbalance technology and premium materials to bolster longevity, feel, and performance.
I found these shafts to be ultra lightweight. This made it easier to increase my swing speed into impact for improved energy transfer.
In my experience, these shafts launched marginally lower than the Accra TZ6 Tour CB for piercing flight and increased roll upon landing.
Finally, I appreciated the stability of the golf shaft at impact, which improved my control of the clubface for more consistent contact.
Best for Medium Launch
PROS
+ Contains spin
+ Premium materials
+ Medium launch
+ Reduced swing weight
CONS
– Premium price
– Higher torque can be difficult to control
The Aldila Rogue Black shaft is my best mid-launching counterbalance driver shaft option. It lowers my swing weight, consists of durable carbon fiber, and transfers ample energy at contact for a clean strike.
I was impressed by the NexGen Micro Laminate Technology (MLT), which eradicated dead zones throughout the shaft. It encouraged a smooth feel on the downswing and through impact and promoted consistent energy transfer.