Typically, golf club shafts are made of two materials: steel or graphite.
Most would associate graphite with drivers and fairway woods. These longer clubs would be too heavy with steel shafts rather than the lighter graphite alternative.
Although I currently swing steel shafts in my irons and wedges, graphite shafts are noticeably lighter. This makes it easier to unload the club during the swing, which can encourage cleaner contact, more spin, and better control around the greens.
In this post, I examine the features, benefits, and downsides of playing graphite wedge shafts to see how they stack up against steel shafts.
I'll also reveal how graphite wedge shafts launch, fly, and spin in my experience.
Ready? Let's get into it!
Graphite Wedge Shafts
Graphite wedge shafts optimize energy transfer at impact to boost friction and backspin for better greenside control. The flexible, higher torque construction improves the swing transition into impact for consistent contact, and spin. This promotes an aggressive bite on the green, allowing you to attack the flag.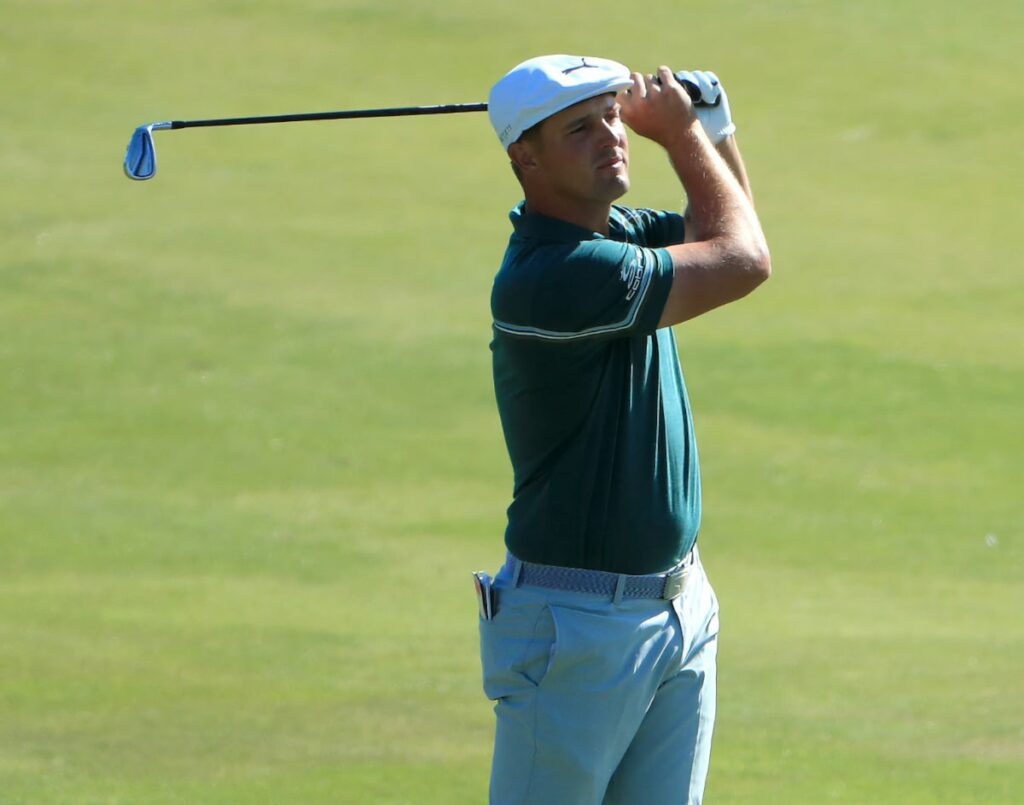 Steel vs Graphite Wedge Shafts
To understand the differences between steel and graphite wedge shafts, I tested two popular shaft models head-to-head to directly compare their performance.
In this test, I take a look at the following categories:
Shaft Material
Shaft Weight
Spin Rates
Shaft Flexibility
Launch Angle
Clubhead Speed
Ball Speed
Distance Control
Price
The impact of shaft material on performance was blatantly obvious when I tested the Accra ICWT 2.0 vs the True Temper Dynamic Gold S400.
Let's dive into the comparison!
Shaft Material
First, let's compare the materials and processes between the two shaft types.
Leading shaft manufacturer Fujikura explains that graphite shafts are a composite made from two elements — a mix of carbon fiber and epoxy resin.
In short, these materials are fused under high temperatures around a mandrel, a specially designed tool to achieve specific performance characteristics.
Conversely, steel shafts are manipulated from alloy into a tube. Then, the metal is exposed to a process called drawing, which produces the optimal diameter.
Ultimately, the manufacturing process for graphite shafts offers a wider scope for customization according to the golfer's individual swing preferences.
Check out a summary of the process below:
Shaft Weight
The major difference between steel and graphite wedge shafts is weight.
Simply put, the role of shaft weight on performance is clear. Most golfers will swing a lighter, flexible shaft faster than a steel shaft of equal length.
Graphite wedge shafts are typically lighter than their steel counterparts, making it easier for those with slower swing speeds to unload and control shots.
Heavier steel shafts offer less spring into the ball, limiting energy transfer and spin.
For example, the Accra Golf iCWT graphite shaft weighs between 75 to 115 grams, depending on flex. On the other hand, the popular True Temper Dynamic Gold S400 steel shaft tips the scales at 132 grams.
If you have a slower swing speed, it might be worth considering a switch to lighter graphite shafts to improve ball flight and consistency.
In the video below, equipment expert Michael Vrska discusses the importance of shaft weight and the reasons to consider graphite shafts over steel:
Spin Rates
In testing, I found the graphite shaft to generate more spin than the steel shaft.
With the graphite wedge shaft, the sand and lob wedges generated marginally higher spin results than the steel shaft.
Noticeably, I found my 54 and 60-degree wedges generated an extra 1000 rpm in spin rate with the Accra graphite shaft as opposed to the steel shaft.
While the extra spin saw me lose some carry distance with the graphite shaft, it generated a powerful bite on the greens — which was totally worth it.
This extra spin on landing allows me to attack the flagstick and stop the ball dead, giving myself a better chance of a shorter putt.
Shaft Flexibility
I noticed that graphite wedge shafts tend to flex more and unload easier on the downswing, prompting cleaner contact through impact.
The durable yet pliable nature of graphite shafts causes them to unload with ease on the downswing, accelerating the clubface into the ball.
Similarly, I found my ball striking to be more consistent with the graphite shafts.
In my experience, flexible wedge shafts offer greater forgiveness than the stiffer nature of steel shafts. This helped me generate a more satisfactory spin rate, and bite on shorter approach shots into the greens.
When my swing tempo or transition is off with a steel shaft, I struggle to produce the spin levels and control I enjoy with graphite shafts.
Launch Angle
There are limited differences between the two shafts when I compare my launch angle metrics on gap wedge shots with steel vs graphite shafts.
However, as the lofts weakened, I found that my wedge shots with the graphite shaft launched slightly higher than with the steel shaft equivalent.
This makes sense since the spin rates for my sand and lob wedges were slightly higher when using the graphite shaft rather than the steel shaft.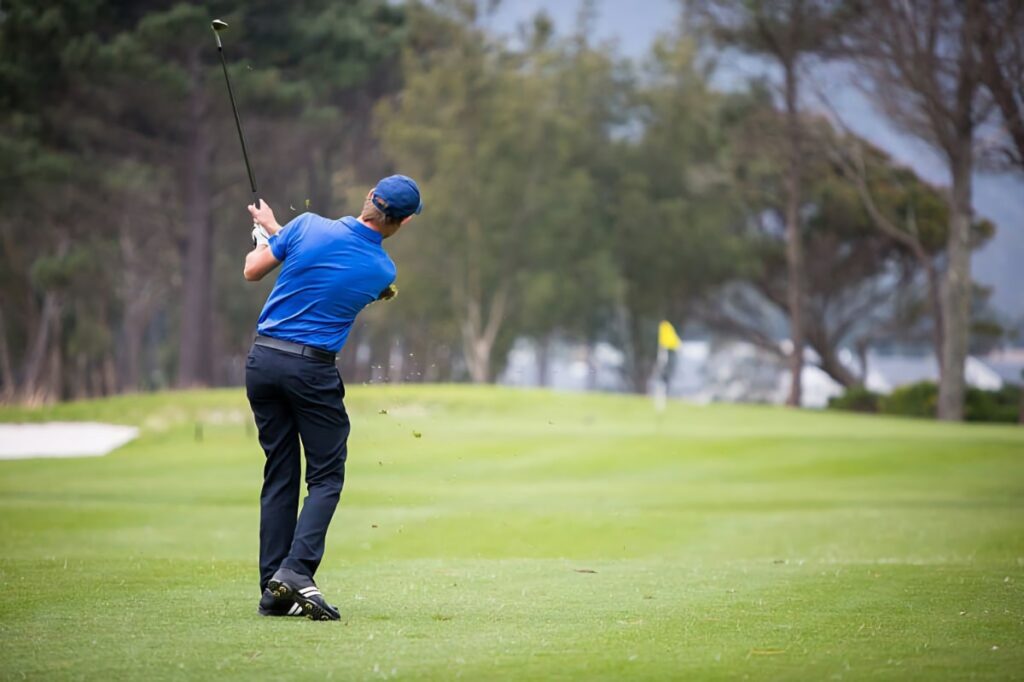 Clubhead Speed
I generated faster clubhead speed with my graphite wedge shots. This is largely due to the enhanced flex and torque generated in the swing.
It was marginally quicker than my speed performance with steel shafts, helping me get the club on the ball, increase friction, and produce exceptional spin.
Ball Speed
The increased spin rate with graphite shafts slightly diminished my ball speed.
I posted similar ball speed numbers with a steel and graphite shaft gap wedge but noticed a change as the lofts weakened. My average ball speed was 2.5 mph slower with a graphite sand and lob wedge over their steel counterparts.
Distance Control
The effect of shaft material on distance control was very minimal.
When I compared my averages, the graphite shaft lost about 2 yards over steel shots owing to the increased spin rate and slightly lower ball speed.
However, the extra spin made it easier to control where the ball will stop on the putting surface. This is super valuable when hitting into the green.
Price
Since they're made with premium materials involving a challenging construction process, graphite shafts are more expensive the steel shafts.
For instance, a KBS Hi-Rev 2.0 steel shaft retails for less than $45 per shaft, almost $30 less than the price of a KBS Max Graphite Shaft.
If your decision is dictated by budget, then I recommend sticking to steel.
Best Graphite Wedge Shafts
If you're sold on the benefits of graphite wedge shafts, here are our top picks.
We focused on three categories:
Let's cover the main details, along with the pros and cons of each.
Best Overall
PROS
+ Smooth transition
+ Optimal clubface control
+ Low to medium launch
+ Available in 3 flex profile
CONS
– Relatively expensive
– Not suitable for lob wedges
The Accra ICWT 2.0 delivers the stability and control I enjoy in a steel shaft with the smooth transition of a graphite design.
Overall, I appreciated the lower-than-standard torque for a graphite shaft, which provided optimal control of the clubface through impact.
I produced an average of 950 rpm more backspin on sand wedge shots with the ICWT 2.0 over the True Temper Dynamic Gold S400. I also welcomed the medium launch and hop and stop landing, which suits short-game target golf.
Best For Slow Swing Speeds
PROS
+ Easy to launch
+ Suitable for slow swing speeds
+ Lightweight design
+ Available in 7 flex profiles
CONS
– Premium price tag
– Less spin than the Accra ICWT 2.0
The KBS Max graphite shaft is a lightweight shaft for slower swing speeds.
I find it a better golf shaft to unload on the downswing for generating faster clubhead speeds, producing a clean strike and enhanced spin rates.
Despite its graphite design, I felt the shaft was relatively stable and controlled. It generated ample flex mid-way down to accelerate the club into the ball.
Finally, the lower to mid-kick point encourages a higher launch to get slow swing speeds consistently airborne.
Best For Moderate Swing Speeds
PROS
+ Smooth feel
+ Durable construction
+ Superb feedback
+ Provides consistent spin
CONS
– Fairly expensive
– No variable launch options
The Mitsubishi MMT Taper 85 offers stability throughout the swing while boosting flex into contact. It suited my moderate swing speed, guiding me to consistent launches on full wedge shots and increased spin around the green.
Besides performance, the MMT Taper 85 produced the smoothest feel at contact and showcased its durable qualities.
Finally, Mitsubishi crafted the MMT Taper 85 in 8 shaft flexes to cater to all skill levels. Although I feel it has the most to offer moderate swing speeds seeking a controlled launch, optimal feel, spin, and feedback.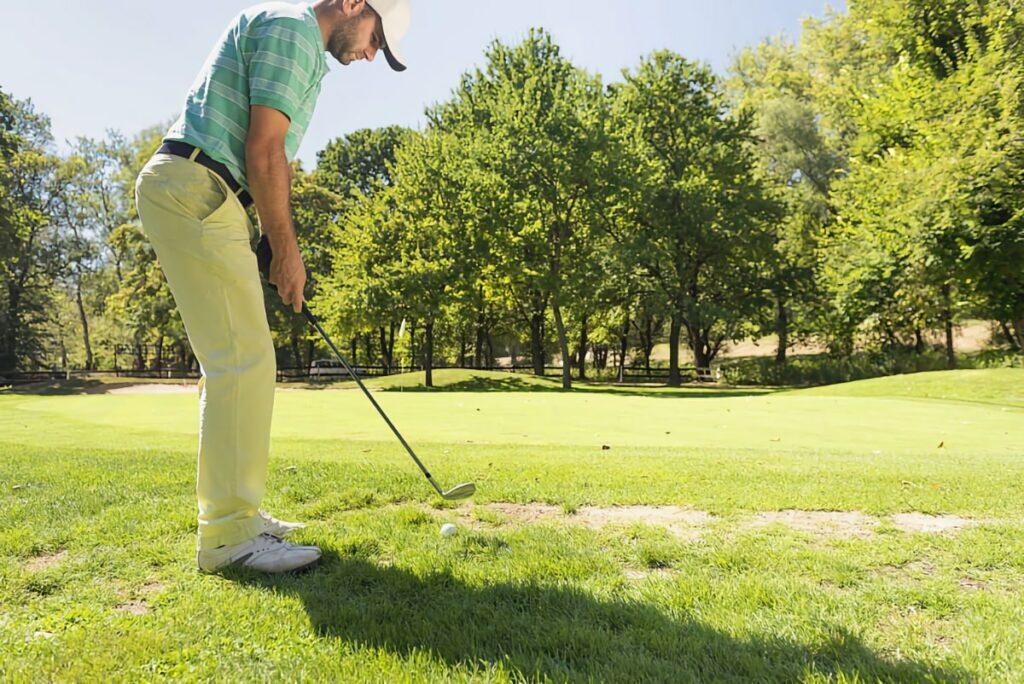 Graphite Wedge Shaft FAQs
Let's address a couple of common questions regarding graphite wedge shafts.
Should You Use the Same Shaft in Irons and Wedges?
As a rule of thumb, you should play the same shaft in your irons and wedges.
This will improve consistency in your game, and set you up for better results. You want to avoid tinkering with different weights and flexes through the bag.
However, if you feel that you generate a cleaner strike, higher spin, and a controlled launch with a different shaft, you can use what works for you.
Are Graphite Wedge Shafts Right For Me?
After testing a range of graphite wedge shafts, I find them ideal for moderate to slow swing speed golfers who want a little more spin and control.
They are easier to unload on the downswing, forgiving, and spring into the ball at contact for increased friction, spin, and a controlled launch.
I'd first encourage those who use graphite shafts in their irons to consider the switch to graphite wedge shafts. You'll appreciate the familiar feel, performance consistency, and leniency of shafts like the Accra ICWT 2.0.
For those who have always used steel shafts in their irons and wedges, then I'd recommend testing out some graphite shafts at your local golf shop.
You might find the switch unlocks a new level of control in your game!