Long irons are notoriously some of the hardest clubs to hit in the bag.
When you strike them well, the feeling is incredible! But most of the time, you can never quite make the connection that you're looking for — they simply lack forgiveness.
In this article, I'll help you decide whether to replace your 4 iron with a hybrid.
I personally made the switch from 4 iron to hybrid last year, and my golf game has become all the better for it. It's given me more confidence over 200+ yard shots, and even become a reliable option off the tee when the driver is feeling rusty.
Without further hesitation, let's dive into it!
Replace 4 Iron With Hybrid
You should replace your 4 iron with a hybrid if you need more forgiveness and better consistency on longer approach shots. Hybrids produce more ball speed, increased launch, and higher ball flights. Essentially, a 4 iron is equivalent to a 4 or 5 hybrid.
Long Irons vs Hybrids
As long as they have the same loft angle, long irons and hybrids will travel the same distance. For instance, a 4 iron and a 4 hybrid should be equal in yardage.
This is because hybrids are designed to be replacements for their iron counterparts. So, it's best to choose between them — rather than carry both of the same numbers.
Many golfers will find it significantly easier to hit a hybrid than a long iron.
Why is this the case? Essentially, it all comes down to the club head design.
With irons, it gets increasingly harder to strike them consistently well as you get into the longer irons in the set. Average golfers often struggle to generate enough swing speed to launch the ball with lower-lofted irons, resulting in reduced carry distance.
Hybrids, on the other hand, are far more forgiving and easier to hit. While they have the same loft, they also have more mass in the clubhead to help launch the ball.
Effectively, the larger club head allows for the center of gravity to be positioned much further back from the face. This causes the ball to come off the face with more spin, resulting in higher launch and ball speed — and a higher ball flight trajectory.
In addition, the larger club head increases the size of the sweet spot. This makes it easier to make solid contact on a consistent basis, with better accuracy.
Ultimately, hybrids have a much larger club head. This makes it easier to launch the ball into the air than with a long iron, resulting in better accuracy and consistency.
Check out the video below by TXG, which compares the performance of long irons against a hybrid of the same loft — with supporting launch monitor data:
What Degree Hybrid Replaces a 4 Iron?
When choosing a hybrid to replace a long iron, the conversion is quite simple!
Put simply, a 4 hybrid replaces a 4 iron — both at around 21 degrees of loft.
When hybrids and irons have the same loft, you should expect them to travel the same distance. This is because hybrids are designed to directly replace irons in the bag.
The main difference you'll notice is the ball flight. Despite having equal lofts, hybrids will launch higher and reach a taller apex than long irons. This is because the center of gravity is further behind the clubface, increasing both spin and ball speed.
However, if you're looking to dial in your distance gapping, it's worth hitting several hybrids and irons on a launch monitor to get accurate data for your swing.
Hybrids For Slower Swing Speeds
Players with slower swing speeds might find that hybrids travel further than long irons, even when they both have the same degree of loft.
With slower swings, there is a greater disparity between hybrids and long irons.
Essentially, this is because hybrids offer more ball speed, higher launch, and increased spin. These launch conditions allow the ball to travel at an optimal trajectory.
Conversely, long irons perform poorly at slower swing speeds. Ball speed, launch, and spin rates are all lower, resulting in lower ball flights and reduced carry distance.
If you struggle to get distance with your irons, it's likely because your swing speed is on the lower end. This can make it challenging to get enough launch for optimal distance.
Ultimately, golfers with slower swing speeds should consider adding hybrids to the top end of the bag — for better launch and reliable distance control.
Best Hybrids to Replace Long Irons
If you're considering adding a hybrid to the bag, it's worth investing in one with a proven track record of forgiveness — without sacrificing distance.
Here are some of our favorite hybrids on the market:
TaylorMade Stealth Rescue — Best Overall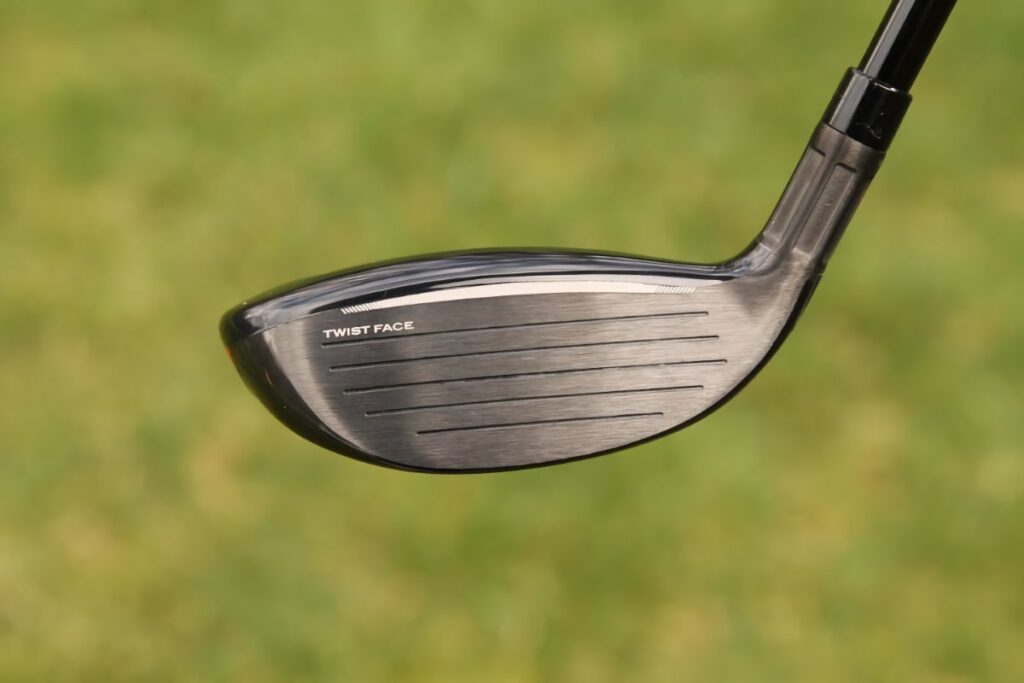 Cobra LTDx Hybrid — Best Value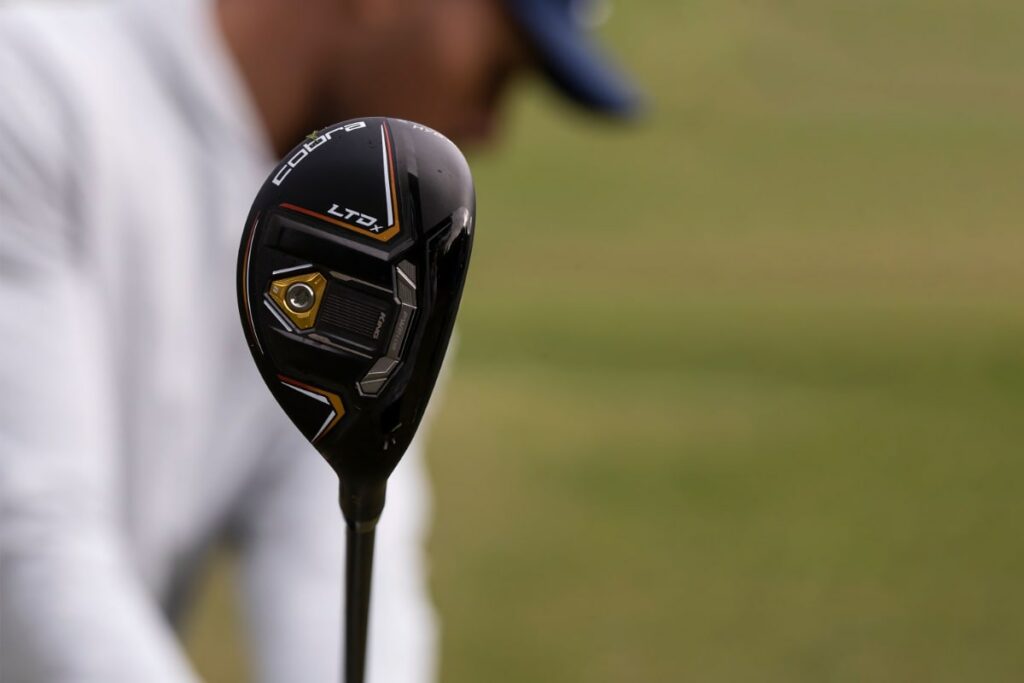 Ping G430 Hybrid — Best Premium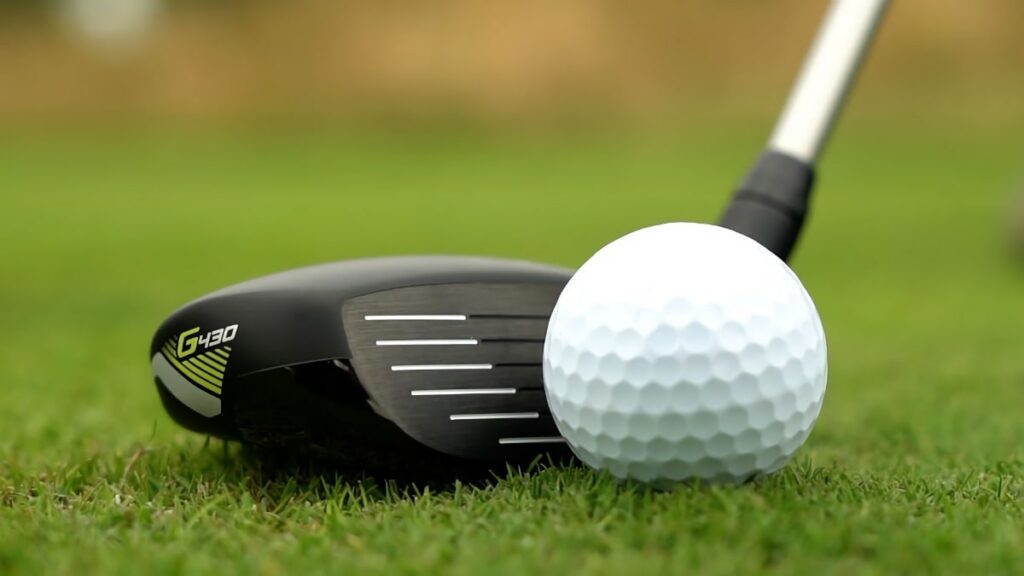 Conclusion
Personally, I think most golfers should replace their 4 iron with a hybrid.
I used to dread long approach shots with my long irons. Since making the switch to a hybrid last summer, I actually look forward to pulling it out of the bag — so much so that I will often use it off the tee when building confidence early in a round.
Most of us want to shoot a good score when we play golf. Hybrids provide a level of forgiveness that will help the average golfer score better than with long irons.
However, if you care about using irons for their traditional looks and feel, then let that be your deciding factor! Striving for solid contact with your long irons is a fun challenge.
Ultimately, I believe most golfers would benefit from choosing to replace their 4 iron with a hybrid. It improves ball speed, launch, and consistency on longer shots.